Let busytask help you grow and be efficient!
Not computer savvy?  
On a budget?  
Need an appealing website quickly?  
Finally, there's a way to grow your business with a professional website for a fraction of the price you will pay "big website agency's". We don't just design amazing websites, we also provide tools and features, while other do not (such as dynamic forms, scheduler, online chat, CC payments, Google business/social media integration and more). Join the many that use our services! You're busy enough running your business, let us take care of the web!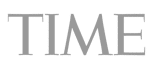 We are so delighted with how quick and easy they made this process. We felt as though had be taken advantage of by our previous vendor and the entire process with busytask has been smooth and flawless. We're delighted with the new website and it's functionality. Highly recommend!

SGI Office


7/10/2019

Very happy with them. We ask for edits to our website often and are done quickly. Would refer them to anyone.

Kellys Sendicott


9/17/2019

Do you need a professional website at the absolute cheapest price? Busytask is the answer! I have a great site and the edits I request are done fast with a friendly attitude! I would recommend Busytask for a fast professional website!

Roy McCullough


12/08/2019

Great so far. Easy to work with. Made changes to the new site in a timely manner. Will save about $250 per month versus previous vendor. Best looking website I've ever had.

Calvin Shanks


7/26/2019

They're very confident, patient, and helpful. Hopefully I can keep working with them. They do a great job!

paul bessa


8/11/2019

Professional design at a great cost. Other web designers charge literally 20x more. Could not be happier. Highly recommended!

Yitzi L


4/10/2019

We're very happy with busy task. They've had greatly improved rates over our last provider and still great response time in customer service. Thank you!

Dan Nolan


8/16/2019

Super Fast & Super Easy. I looked around everywhere. For what they offer and the price they do it you can be sure this is the company to go with. Love their features and tools!! thanks again!!

Robert L.


4/03/2019

It was my first business Website. I knew nothing about setting up websites, content or email. They set up my website, content and email. They were courteous and very professional. The changes I requested were done quickly and accurately. They are fantastic to work with. I continue to get compliments on website!

TC W


5/10/2019

I was referred from a family member and I can say I am soo happy I made the SWITCH. From start to finish the process was great. The amount of money I saved is unreal. I wish I would of known about them long ago. Thanks for the Awesome Work!

Nina Moein


5/10/2019

I have really enjoyed working with Busytask! They did a great job of transferring over my old site and have been really great about making all the new updates I have sent their way. When there was a problem, they fixed it immediately. I highly recommend them!

Greg Lowder


9/24/2019

They're very confident, patient, and helpful. Hopefully I can keep working with them. They do a great job!

paul bessa


8/11/2019

easy, and simple. One of the easiest companies to deal with. There support is second to none. I usually get a response the same day. Thanks! Highly recommended.

Ben Wallace


4/04/2019

Easy, Simple, fast turnaround time for a new and improved website. They communicate well, always get back in a very timely fashion and answer the phone every time I have reached out. Highly Recommend

Austin O'Neil


10/02/2019

I am very impressed with this web designer firm. They created my website quickly and we LOVE IT! Great people to work with!! I will recommend there services to everyone. They also do feedback generator and showcase reviews. Thanks busytask

Ellie Edison


4/22/2019

The quality of my website and the service provided has been top notch. I cannot say enough good things about the staff and the quality work they have done. The price is a great value as well. You cannot go wrong using busytask.

Spencer Clark


5/15/2019

Great customer service amazing people to work with.

Gabriel Sweet


4/11/2019
busytask vs our competitors
view our comparison chart below
busytask
biggest bang for your buck
$200 Set up Fee

No Technical Skill Required (we do A-Z)

Custom-Tailored Website for your Business

Future Edits/Updates

Fast Speed Website

Registered Domain

SSL Security Included

($95 Value)

Hosted Email

($85 Value)

Mobile Optimized Website

Online Chat Integration (connected to smartphone)

Dynamic Calendar Plug-in (additional monthly fee)

Basic SEO (Google Friendly)

Professional Logo

($150 Value)

Payment/Gateway Integration (additional $5 month)

Social Media Integration

($40 Value)

Google Analytics

Showcase Video Capability
our competition
pay more get less
$600-$1000+ Set up Fee

No Technical Skill Required (do A-Z)

Boring Standard Template

Future Edits/Updates

Fast Speed Website

Registered Domain

SSL Security Included

Hosted Email

Mobile-Optimized Website

Online Chat Integration

Dynamic Calendar Plug-in

Basic SEO (Google Friendly)

Professional Logo

Payment/Gateway

Social Media Integration

Google Analytics

Showcase Video Capability
agency/freelancer
very expensive | slow | nickle & dime
Everything busytask.com has to offer, but with a heavy price tag. With no additional support. Nickle and dime for every small update and an arm and a leg for a new add on. In addition to the hosting fees that are required.
All this is included and more.
We will provide you with a website to showcase what you do, be it for sales or services or anything else. Up to 7 pages with descriptions and images we put together for you (typically: Home, Services, Gallery, Reviews, About, Contact or anything else you want)

Unlimited edits and updates, for free, for as long as you use busytask (yes really!), with support from our brilliant team of experts.

A design that's clear and simple to use. Optimized for mobile phones, tablets, big screens, and small screens. So you never have to worry about your viewer's device. 

Google-friendly content, so your customers can find you. We will add you to Google Business at your request!

A built-in contact form and location info, so your customers can get in touch with you.

Domain support and setup. 

Your own professional email address which uses your very own domain.

and many many more
see our price list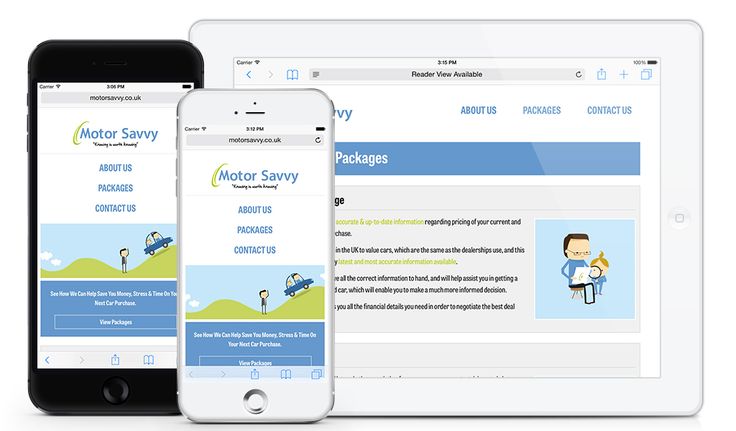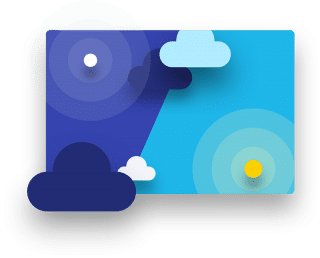 No One Does it Like Us!
,You got better things to do with your busy schedule than to build, manage, host, update your website. Let busytask start up and maintain your website so you do the more important things.
We Offer Two Types of Plans
Pay $540 upfront for the year, and save $180
Or pay $60 a month.
It's easy to renew after your first year. Most of our customers do.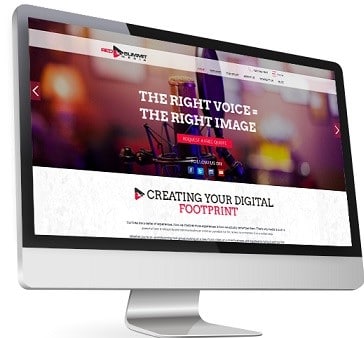 How the process works
1. Click on the Get Started Button
1 minute
First, choose between our monthly plan or annual plan.
2. Questionnaire
5-15 minutes
Fill out our questionnaire, this will give us a better understanding on how to create, style and develop your website.
3. Kickoff call
15-30 minutes
The most important stage of the setup. We will ask questions regarding your business. What services do you offer? What pages would you like to have? Do you want us to advertise a pricing table on the homepage? What features would you like on your website (calendar, chat, Facebook integration etc.)? What colors do you like? And so on. All questions will be thoroughly explained. Nothing technical what so ever.
See your website in a couple days
Ready to see your website live? We will reach out to you as soon as your website is ready. With all the bells and whistles
Need a change
ASAP (Generally 24 hours or less)
Not happy how it looks? You can tell us to modify your website till it's just right. You get unlimited changes in the future as well as the setup process. (example: change an image, change address, ask to remove/add chat from your site, request for a new feature to be added.)
We manage the technical stuff
We keep your website working flawlessly at high speed. Security updates, performance upgrades, domain registration and hosting, basic SEO, and all the other "stuff" you'd rather not worry about.
You don't have time running and maintaining your website. Let us take control, and you work on ways to improve your business.
Your website could be live within 48 hours
Your customers-to-be are trying to find you. The sooner you will establish your online presence with busytask, the sooner they'll find you. With our latest tools and beautiful modern designs, you will be sure to capture them. All you have to do now is do what you do best. 
No homework needed
You don't have to know anything about computers or design. All you need to do is answer some easy questions about your business on our questionnaire. Then, you will set up a phone appointment that doesn't take much time. Don't worry, we know what to ask and guide to get the best feel of what you are trying to do.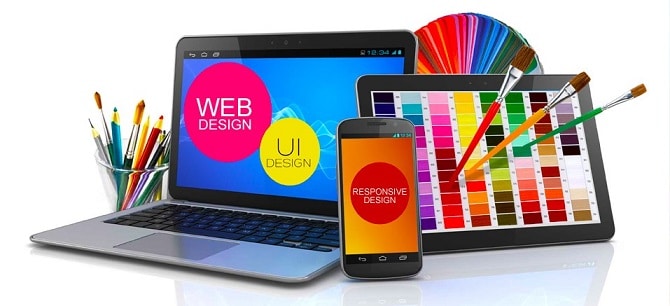 The entire setup from start to end was simple. I was looking for a company who would cover my website from A-Z. Till this date, I don't need to learn how to run a website. It's a no-brainer to go with busytask. Cost nearly the same price to just host a website monthly.
Everyone was fantastic. Did what they said they would with no hidden surprises… Will recommend to friends and family.
I was very surprised when I first called for the service. After speaking with the sales and technical teams, I was comfortable that they knew what they are doing and will handle what I was looking for. The fast responses and work are excellent!
I don't know much about websites and for-sure how to make them. I found busytask online and spoke with Robert. He explained and guided me on how it should look and what features would help my business. Very helpful and took care of everything for me.
"Small businesses are learning that busytask.com is the only tool they need for their website needs. For a price that can not be beat. It almost sounds too good to be true. It's what people call a "No-Brainer". Join today you will not regret it."
busytask CORP. Made in Beautiful Maryland © busytask.com 2021