Auto Software
We built three tools that do a whole lot! Make your workflow more productive and professional. Increase customers & recognition.
Flawless Appointment Maker
Simple yet powerful automated booking specialist, working 24/7 to make sure your clients can make appointments and pay online. Using latest technology stack, modern design, and user experience techniques. It allows you to provide an enterprise-level smooth booking experience for your customers, without investing in branding or making deep changes to your work process.

Productivity
Focus on your work, and forget about having to pay assistants.

Quick & Simple
Continuously focus on maximum simplicity and convenience both on front-end and back-end
Customizable Design
A minimalistic user interface, with several colors used in the design, which you can quickly adjust to match your theme and your business branding best.
Insightful Admin Dashboard
Owners & managers with a dashboard page that summarizes all business-critical KPIs and displays them in widgets, charts, and tables that allow checking the performance with a 5 seconds glance.
Step-by-step Booking Wizard
One of the front-end views provided is a classic step-by-step booking process, implemented with a focus on smooth UX in a single-page-app style. Customers can quickly pick services, employees, location, date and time, and the payment details, and change any of the settings without leaving the page.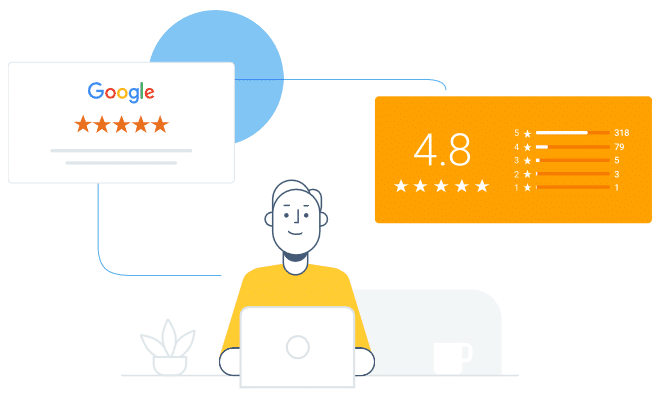 Generate Customer Reviews in Minutes
Get more reviews from your customers. Dominate search results. Beat local competitors. Grow your business. Easy, done.
Automate Reviews
Increase customer reviews. Be found online. Get new customers
Create Result
Let your customers do the talking to increase trust, social proof, and sales: word-of-mouth marketing at scale.
Reviews
Please check out some of our reviews
Build trust and authority with new prospects requires trust. With Busytask's review showcase we can demonstrate without question how many others have trusted us to help them in their business. That transparency has increased our conversion on every opt-in page we have. If you want to show that you're the real deal get it ASAP!
We use all three services and love it! The difference is incredible. We have seen an increase in both sales and productivity. I wish we would have found this a long time ago!
This is the best Appointment Generator system you can get. It differentiates from other products by letting you set up a pending or regular bookings and sends out reminders. I been around many software/services and this has been by far the best in both features and price. Busytask's Increase Customer review feature and showcase review feature are also priced way below competitors. Both tools together are generally over $250 a month, while busytask's price is only a fraction of that!